Review Film : Snow White and The Huntsman
Lagi, setelah 6 hari rilis alias seminggu dari film rilis gue baru nonton filmnya dan asli! Film ini engga seperti yang gue bayangkan.
Beberapa bulan sebelum rilis alias masih dalam tahap syuting dan desas desus gue tertarik banget nonton film ini. Alasannya simpel, Dongeng Snow White dihadirkan dalam sisi yang lebih gelap dan gak menye-menye. Ternyata setelah ngebet dan sempet baca review, gue jadi engga begitu ngebet liatnya tapi akhirnya kesampean.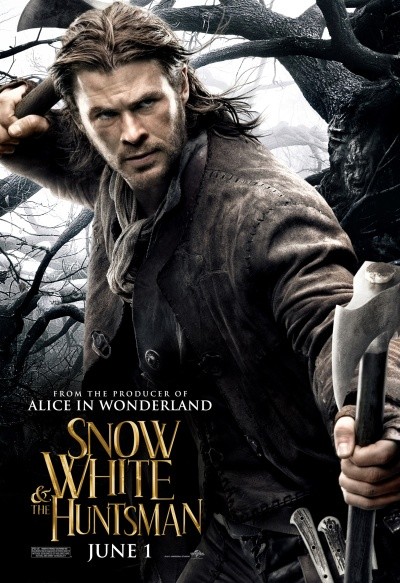 Dan ternyata film ini sedikit mengecewakan dengan durasi yang menurut gue kepanjangan. 2 jam terlalu lama buat film yang intinya kurang ngena sama gue. Salutnya sih, skenario yang dibuat emang dibuat berbeda dari dongeng aslinya. Hal ini yang membuat rasa kecewa gue terobati.Snow Whitenya emang terkesan tangguh tapi BEGO menurut gue. Seperti review yang gue baca akting Kirsten Stewart pada setengah bagian awal mengecewakan, engga terlalu banyak dialog tapi juga membuat dia malah terlihat bodoh.
Paruh kedua, kita disentak sutradara dengan klimaks yang dihadirkan begitu wah! Dapet emosinya, dapet gregetnya! Menurut gue emang harusnya ada adegan gak penting yang harus dibuang. Paruh kedua ini akting Kirsten waw banget! Gue emang berpikiran nih anak cocok banget ya akting adegan kayak gini. Oh ya, selain ngomentarin akting Kirsten, di sisi lain gue suka banget sama akting Charlize Theron dan Chris Hemsworth duh kemampuannya udah engga diragukan lagi dan mampu membuat kita gemes saking geregetannya.
Gak cuma akting,menurut gue buat film yang diangkat dari negeri dongeng ini cukup memanjakan mata kita dengan grafis yang yah kalian tahulah kelas Internasional. Dan gue suka sama grafisnya, itu juga yang cukup membuat mata gue engga bosan mantengin layar bioskop. Selain itu aspek cerita juga perlu diperhitungkan. Overall, ceritanya sebagian besar masih adapted dari dongeng aslinya, Sutradara hanya membuatnya lebih 'liar' dan kita gak akan menduga bahwa Snow White True Love is not her Prince Charming. Gue suka bagian ininya, sesuai banget sama yang gue duga dan ini nilai plusnya! Liat aja sendiri ya pembaca :) Dan terakhir,Snow White yang ini lebih cantik pas pake baju zirah daripada pake gaun yang buntutnya 10 meter.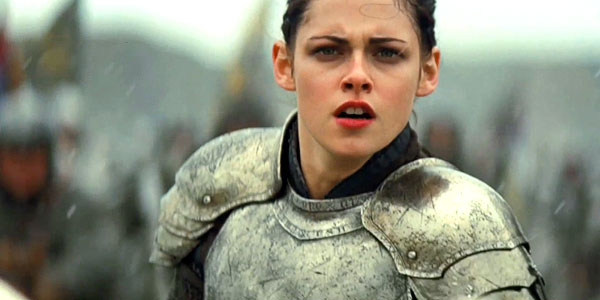 Kristew Lebih Cakep Pake Baju Zirah
Kalau buat gue, gue kasih nilai cukup 78 aja dan gue engga begitu rekomen film ini buat ditonton.