Review Film : Seven Psychopaths [2012]
Setelah berperan dalam film remake milik Arnold Schwarzneger, Total Recall. Colin Farrell kembali membintangi film layar lebar yang bergenre action slasher, Seven Psychopaths. Mengapa disebut action slasher? Karena para psikopat disini tidak melulu melakukan adegan potong memotong seperti film psikopat kebanyakan tapi lebih banyak membunuh orang dengan cara menembak menggunakan pistol. Dan mengapa pula judulnya Seven Psychopaths? Karena film ini merupakan film dari film yang ingin dibuat si Marty (Collin Farrell) penulis skenario film dalam film ini. Dan ini disebut inception dalam film (filmception) hahaha.
Marty sedang stuck mengenai ide tentang skenario yang akan ditulisnya hingga temannya, Billy Beckie (Sam Rockwell) membantunya dengan ide tujuh psikopat. Tujuh Psikopat ini adalah Jack O' Diamond, The Quaker (Christopher Walken), Charlie (Woody Harleson), Maggie, Zachariah, And Vietcong's character. Sedangkan yang benar-benar ada dalam kehidupan Marty hanyalah 5 orang plus satu orang yang merangkap peran. Konflik dalam film ini sederhana bahkan bisa dibilang nggeletek (gitu-gitu aja) tapi kemasannya itu yang membuat film ini terlihat lebih bagus dari yang seharusnya.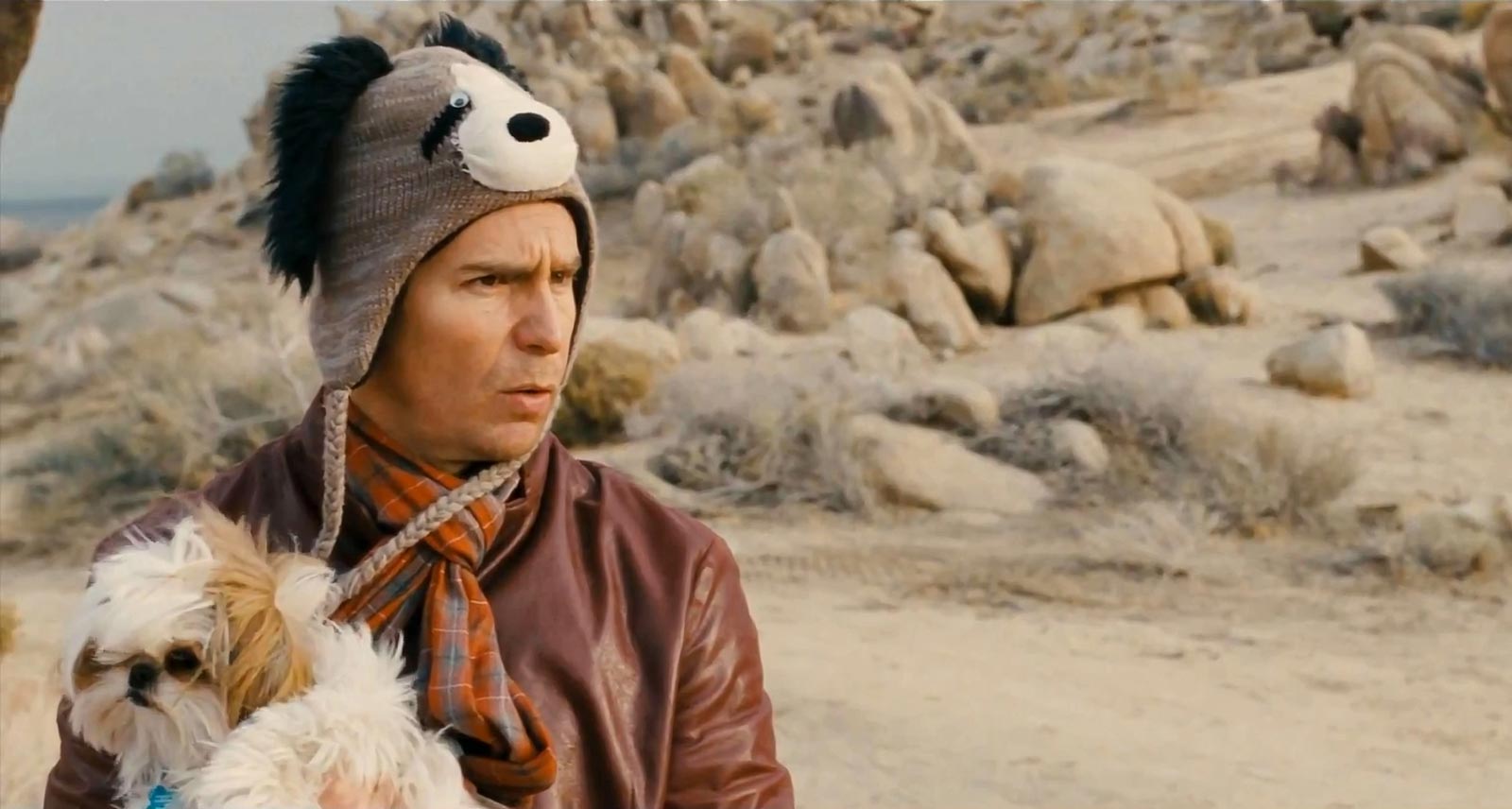 Kalau mau dibilang film psikopat atau 'sakit', film ini kurang 'sakit'. Psikopatik dari masing-masing karakter juga engga sesakit yang ada di film-film bertema serupa. Film ini lebih menekankan pada adegan action, bukan slashernya. Malah kalau dirasa, adegan slashernya hanya sebagai bumbu pemanis dan penentu arah bahwa "Ini loh film psikopat". Ramuan komedi dalam film juga membuat film menjadi tidak membosankan untuk dinikmati karena dihadirkan dalam porsi yang berimbang.
Overall, dengan akting para pemain yang bagus dan imbang serta soundtrack-soundtrack yang dimasukkan ear catching membuat film ini merupakan film ringan untuk menemani waktu senggang. Sayangnya, dari segi plot yang meski istimewa karena kemasannya yang berbeda rasanya film ini nanggung, setengah-setengah gitu. Apalagi kalau psikopat disini lebih identik dengan tembakan bukan pemotongan.
Jangan harapkan menonton Colin Farrell melakukan adegan action disini!
Score 7/10
bolehlah ditonton