Review Film: Suicide Squad [2016]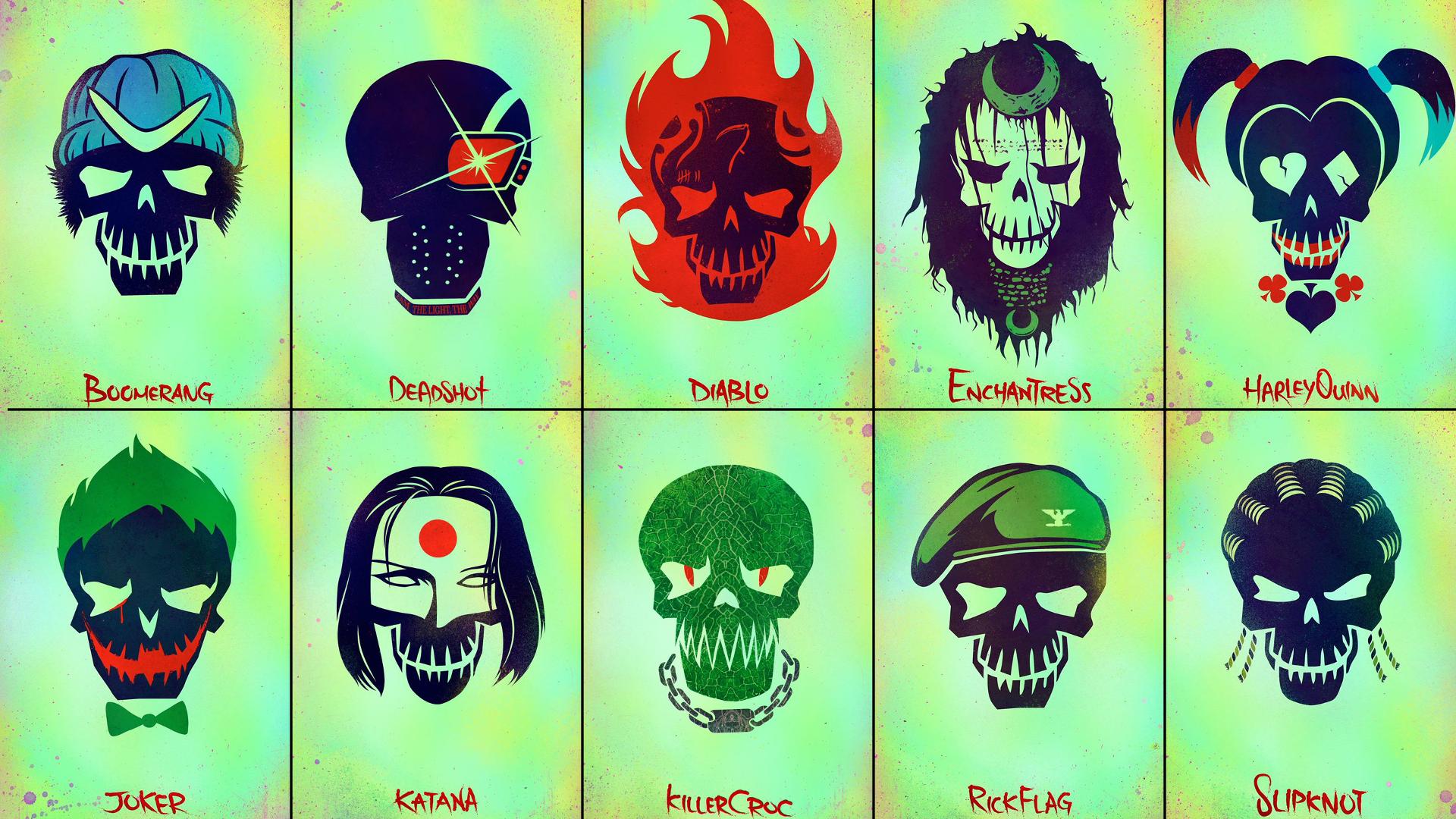 Sebetulnya males banget ngereview film arahan sutradara David Ayer yang digadang-gadang bakal merajai Box Office musim panas kali ini. Review yang jelek sejak screening memang benar terjadi. Bawaannya pengen ngumpat-ngumpat, ngejelek-jelekkin, sama ngritik habis-habisan bahkan ngebocorin spoiler habis-habisan juga. Tapi ya gimana, sebagai penikmat gak boleh dong mengkritik seenak udelnya begitu kan? Nanti kalau kena karma gimana?
Well, Suicide Squad ini ya sebetulnya trailernya bagus. Bahkan cenderung bikin orang ngiler buat nonton filmnya karena kemasannya menarik gitu kan. Nah begitu tiba, duduk manis, makan popcorn di bioskop kok filmnya malah ngehe?! For every single one of you who don't want to waste your 2 hours in your life, skip this movie, coret film ini dari daftar bucket list kamu. Karena sesungguhnya kamu nanti akan menyesal.
Keliatan banget kok kalau DC cuma ngejar uang sejak Man of Steel dirilis. Ketauan banget mereka cuma bikin film buat nyaingin Marvel aja. Bukan, aku bukan Marvel fangirl kok. Seriously opini ini sudah benar-benar objektif seobjektif-objektifnya. Tapi memang benar DC mengalami degradasi parah setelah Nolan memutuskan enggan menggarap film lanjutan Batman atau DC Universe, Justice League.
Jadi ya, terlepas dari jajaran bintang besar yang dijadikan line up utama Suicide Squad, film ini tuh gak punya esensi. Grafis okelah menarik, musik juga gak berisik-berisik amat kayak Dawn of Justice tapi tetap aja plotnya gak jelas, gak punya inti, terkesan amburadul, engga dipersiapkan dengan matang. Sepanjang film, penonton bakal ngeluh "Ini maunya sutradara apa sih?". Ya benar! Suicide Squad setidak jelas dan setidak rasional itu.
Karakter cenderung tumpang tindih, kita gak tahu siapa sih leadernya? Siapa tokoh utamanya? Siapa tokoh antagonisnya? Kenapa masalahnya sesepele itu? Kenapa diselesaikan sesepele itu? Kenapa plotnya segoblok itu? Kenapa semua hal yang terjadi di film sekhayal itu?
Seriusan, ini DC rencananya mau bikin film ala ala Marvel tapi gagal.
Mungkin karena DC belum siap dengan konsep yang akan mereka usung seperti halnya Marvel yang sudah menata semua filmnya sesuai alur dan kronologi sedemikian rapinya sehingga tercipta Marvel Cinematic Universe.
Jadi, di sini DC tuh sok-sok an memasukkan Batman dan The Flash sebagai jembatan Suicide Squad dengan Justice League atau DC Universe. Sok-sokan dark, sok-sok an plot twist. Padahal eng ing eng, semua itu Zonk! Plot hole dimana-mana. Gagal semua rencana DC buat menyaingi Marvel.
Ya terlepas dari kegoblokan dan kegakjelasan cerita, akting Margot Robbie sebagai Harley Queen patut diacungi jempol. Suicide Squad benar-benar ketolong Margot Robbie, bisa bayangin deh kalau gak ada dia gimana? Ya tanpa mendiskreditkan karakter lain, seperti Will Smith contohnya. Sayangnya performa Will Smith keoverlap sama karakternya yang nanggung banget. Dan yang patut disesalkan adalah peran Joker yang dibawakan oleh Jared Leto. Seriously, I thought Leto would be very suitable for Joker but it turns out I'm mistaken. I've never been so wrong my whole life appreciating Leto's acting, sorry not for Joker character. Still, Joker is Heath Ledger and Heath Ledger is Joker.
Jadi, apakah nanti aku bakal memutuskan untuk ngikutin DC Universe? Hmm, selama DC gak berbenah dan selama filmnya selalu se-mengecewakan ini don't expect me to put attention to your movies, DC. Adios!
| | |
| --- | --- |
| Plot | ★ ★ ☆ ☆ ☆ |
| Akting | ★ ★ ★ ☆ ☆ |
| Musik | ★ ★ ★ ★ ☆ |
| Grafis | ★ ★ ★ ★ ☆ |
| Overall | ★ ★ ☆ ☆ ☆ |